Article written by Michael Sassano, the founder and CEO of Solaris Farms, one of the largest and most high tech cannabis growers in Nevada, and Head of the Board at Somai Pharma, a medical cannabis product distributor in the European Union.
The world came to a standstill when COVID-19 came about, but that doesn't mean cannabis stood still. As a medicinal and agricultural product, cannabis was deemed essential. Lines at dispensaries and shelves looked just like supermarkets the first week. Clearly, things will slow down from the initial rush, but guess what? The world will return to a new normal and cannabis proved to be a bright spot for the important financial recovery ahead of the entire world.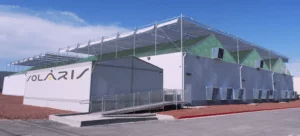 The Cannabis Industry Deemed "Essential"
In the future, the entire cannabis industry will benefit from not only it's essential medicine title, but also hundreds of billions of dollars that are going to flow to the drug and medical sector from every government in the world. This flood of capital and then investment houses that will follow suit will start a massive medical boom unlike any other movement in the last few decades. And it will be sustainable because the world is now awake to speeding up delivery of innovations and there is no price on being healthy.
What Can the Cannabis Industry Learn from the COVID-19 Pandemic?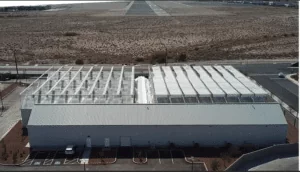 The trickle down to cannabis will be significant and you are already seeing countries like New Zealand opening to cannabis in the midst of COVID-19. Most countries are breaking the barriers to new medical innovations. If anything is learned, it should be that medical innovations should not only be sped up, but governments need to end restricting advancement of cures that can provide relief and have little to no downside. 
Solaris Farms Expands Cannabis Access During Crisis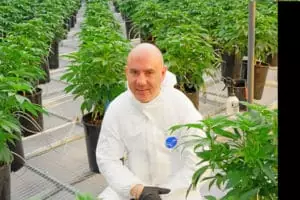 Initially, at Solaris Farms, we implemented safety procedures to protect our valued employees and then put in procedures to protect the crops and patients. When you are running an industrial greenhouse and in full rotation, you cannot just leave the plants to fend for themselves. You have to keep producing or take crops out of rotation to adjust for potential economic slowdowns. Solaris reduced pricing, unlike some companies that increased pricing during the rush, to move product and spread goodwill to patients and the Las Vegas cannabis community. We partnered with the Holistically Positive Product Give administered by the Ogden Foundation to support patients that cannot afford their medicine through the Community Outreach Medical Center. The Solaris Farms family addressed the issue of safety and doing our part to contain spreading and made a positive impact in our community to bring goodwill to the cannabis community and patients of Las Vegas.
With Solaris in the best position I could make it, given the times, I was able to pivot and find other opportunities while things are slowing in sales and financial markets. Solaris is in a potential merger and acquisition of two local dispensaries. And currently, I am working on a buyout of Solaris Farms' passive investors. Most investors see normal large cap stocks as good liquid valuations right now, so providing them liquidity today is a very positive event for them. I, on the other hand, feel very comfortable with private equity cannabis investments and the future of cannabis. So, reinvesting in our company and buying back equity at near cash in terms, has a much better upside and future than simply investing in the general stock market. 
Also, while last year wasn't great for cannabis public companies, this added pressure has made valuations even better in both public and private equity. Plus, cannabis stocks have been rising the last few weeks. I am shopping to expand Solaris Farms now. And, I am even more busy than before filtering through the options on future deals and trying to pick the right opportunities through Facetime and Skype video calls. Many groups are ready to throw in the towel all year, and I am here to present a win-win opportunity to sell out or merge at a reasonable valuation to expand the Solaris Farms footprint.
Let's all find a positive use for our time and industry and stay safe for the others if not ourselves.