Guest Post from Troy Ivan, CEO & Founder of ExtractCraft 
With a lot of time on our hands, some might find this is a good time for experimenting with different ways to infuse foods from home with different devices. 
Enter ExtractCraft, and their Source Turbo, with improved processing time, Turbo Mode, altitude-specific tuning, and upgraded crucible design. Source Turbo makes it easy for you to quickly and safely create botanical oils and concentrates, infused butters, and other CBD-infused oils for cooking and baking in the comfort of your own home. Troy Ivan, CEO of ExtractCraft, has provided a novel way to use CBD in cooking and baking.
"I'm all about the basics and when it comes to culinary pursuits I love the traditional. I feel people often overthink cooking with cannabinoids because you can include them in any recipe that includes some kind of fat, like oil or butter. For me, it's most important to make sure you use a clean, quality, and full-spectrum concentrate, and secondly what you are making. With these in mind, my approach is very simple.  
I make a decarboxylated, very clean, full-spectrum oil concentrate from high-quality organically grown hemp. Take that beautiful oil and combine it into a carrier like olive oil, grapeseed oil, coconut oil, butter, or any other fat base you want, then you have it prepared and ready to include in ANY dish with that carrier.  You can use any of your favorite recipes like brownies, include in a salad dressing or in premade dishes like mac and cheese. My favorite recipe is making the high-potency carrier-based CBD oil itself. Use food-grade ethanol and the method called QWET to make the oil, then combine it in a ratio of 5:1 – 10:1 and that's all you need for almost anything infused you'd like to create." 
Recipe: Home Brew Flavoring
Ingredients:
1 ½ cups fine oak chips or another flavoring        

1 ½ cup food-grade grain alcohol such as Everclear 190 proof    
Directions:  
Soak time: overnight (4-10 hours)
Use a large jar rather than a blender for preparation. Allow to stand overnight at room temperature. Shake or mix vigorously before filtering. Stop the Source appliance when the final volume reaches about 1/10th of the original volume in the reservoir. Remove the reservoir when cool and allow it to air out for 2-4 hours before storage.  
Yield: approx 1-2 teaspoons of concentrate oil, but retaining some alcohol in the concentrate is acceptable. 
Source Time: 2-4 hours.
About: Troy Ivan, CEO & Founder of ExtractCraft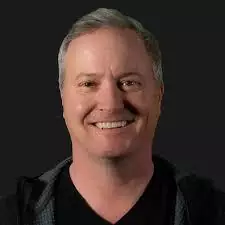 I decided to race the two paths to see how far I could get with flight training before an interesting opportunity presented itself. I hit both paths as hard as possible flying, studying, and chasing down all opportunities all day, 7-days a week. I started flight training at Boulder Municipal Airport and attended every startup and investor event I could find.
After 2-years in Colorado, I'd made one investment in a local startup that was floundering and probably not going to make it, received my Certified Flight Instructor (CFI) certification and was teaching at the local flight school, but I was still searching for that elusive 'something' I knew was waiting for me. In 2014 at an early morning Longmont Startup morning coffee group I saw Lee Sutherland do an investor pitch for ExtractCraft's seed round. It was so far out there, nearly a pipedream, the dreaded hardware sector, in an incredibly uncertain cannabis-related market at the time, but I could see the application and a glimmer of opportunity where nothing like this had ever existed. I became one of the original investors, spent another 2-years hunkered down in my garage figuring out how to make what we had into a real product with reliable processes, I joined the management team and here we are.

Are you more of a visual learner? Check out ExtractCraft's Alcohol extraction video here: