NisonCo is a leading SEO agency rooted in advocacy and socially conscious work. Founded in 2013 with primarily cannabis companies, we became the first cannabis PR firm in the industry and developed deep relationships with brands promoting nutrition and veganism. In 2020, we expanded our service offerings to include SEO. At NisonCo, we're driven by a vision for the future — and we believe the future is plant-based. We'll work with your business to effect a powerful vegan SEO strategy guided by a concentrated and systematic approach to help you position your brand as a leader and attract organic leads.
NisonCo takes pride in promoting innovative and important topics. Our skilled SEO team carries over a decade of experience and are ready to help your brand get the traction you need. Learn more about how NisonCo can help you construct an impactful vegan SEO strategy today.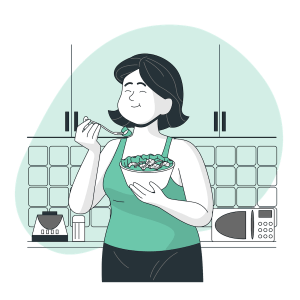 Our Strategies for Vegan SEO:
Vegan keyword research and competitive analysis: Competitive SEO gives you an edge by giving you in depth insight into your competitors' successes to help you ascend to the top of the ranks.
Selecting the right vegan keywords to drive your target audience to your website takes a dynamic, data driven strategy and comprehensive knowledge of the plant-based space. Our highly specialized SEO experts will help your brand before the start of the engagement, performing a thorough competitive analysis and constructing a well-researched keyword target list so you can begin directing the right traffic to your site from the jump.
On-site SEO: NisonCo's vegan SEO experts will optimize and continuously refine your website for Google and other search engines.
Off-site SEO: A big part of any plant-based SEO campaign is off-site tactics. Aspects like social media, Google My Business, directories, and generating high-quality links all play a role in building your authority, which is fundamental to how search engines understand and prioritize your website.
Data Analytics, Performance Monitoring, and Continuous SEO Optimizations:
Like plant-based food options, SEO best practices and search trends are constantly evolving. We stay on top of the changes and newest vegan SEO strategies to help boost traffic to your vegan business site. We also monitor your website and page-specific data regularly to make sure we're fully optimizing your website for organic search traffic.
Vegan SEO Audits:
We provide full in-depth SEO audits of your plant-based website. Check out what we can do for your vegan SEO before you sign with us.