Proven Public Relations for Startups
NisonCo is an advocacy-oriented and socially-conscious PR company serving startups in emerging industries since 2013. Our agency delivers top-notch PR services to business sectors like cannabis, where most businesses are startups. We connected these startup cannabis businesses with media outlets and established them as authorities in the industry. We can help startup businesses ascend in their field of interest.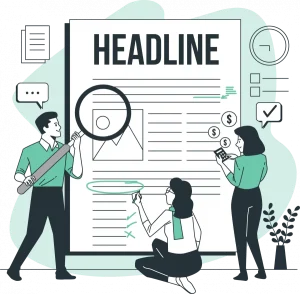 Proven Delivery of PR Strategies to Startup Companies
NisonCo has helped over 150 cannabis companies achieve their public relations goals. We have a proven track record of helping cannabis companies enhance brand awareness. We have relationships with over 4,000 media contacts at thousands of outlets that we can leverage to tell your brand story. NisonCo provides excellent customer service while delivering cutting-edge public relations services.
Entrepreneurs established many startup businesses in 2021, many in the tech sector. These startup companies need a PR agency that effectively tells their story in the media and demonstrates that they're leaders as industry authorities. NisonCo's innovative PR strategies have placed our clients' stories in prominent publications like Forbes, Business Insider, Yahoo Finance, and more.
How Does NisonCo Help Startups Achieve Public Relations Goals?
NisonCo offers an array of services that enable our clients to build brand awareness, reach new customers and establish them as an industry thought leaders.
PR Strategy Development
PR Consulting
Access to Media Contacts
Media Training
Social Media Strategy Development
Customized Content Development
Press Release Distribution
Email Marketing Development
Click here to learn more about NisonCo's PR service offerings.