Oftentimes, we tend to think of our animals as our fun-loving, best friends who enjoy variations of play-time, walks, naps, and acting as though their food bowls are never quite full enough. The team at NisonCo has many of these furry and not so furry friends we would love to introduce.
However, we decided to have a little bit of fun and peek into the hidden lives of NisonCo pets. Without further ado, let's meet these animals and see what they're really up to.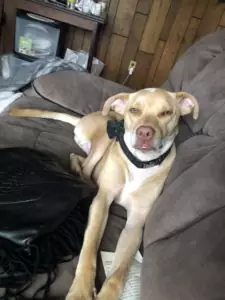 Drew's Dog Po:
Po loves a good pat on the head and lounging on the couch. What you wouldn't know about him is that he stays up well past his owners with his own agenda. Po spends his time in a secret laboratory studying and researching in an attempt to find out who really is "the goodest boy."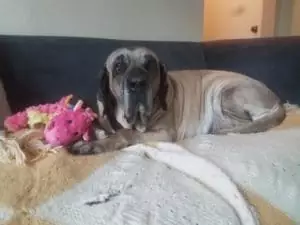 Zach's Dog Billie Pawliday:
Billie Pawliday spends her days working on her music. Whether it be writing, woofing, or otherwise, Billie is passionate about what she does. She is an excellent singer and has performed for people all over the world. You may have heard her albums such as Billie Pawliday Sings, Play With Me, or Doggy and Soul.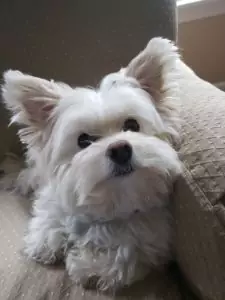 Kelly's Dog Pudge:
Otherwise known as the Great Gladiator of Gwynedd, Pudge oversees the hillside to ensure safety in the neighborhood. Pudge is revered in the community for his courageousness and his dedication to keeping his fellow humans safe from potential intruders.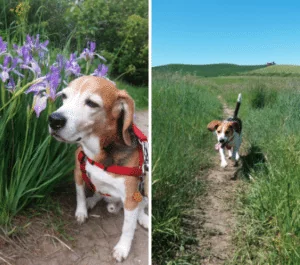 Beth's Dogs Shiloh and Lemon:
Shiloh is quite wise. He was a rescue dog, and he has been around the block both figuratively and literally. Shiloh has been lauded for his patience and wisdom, even so far as being deemed a philosopher amongst dogs in Fetch Magazine.
Lemon Lightning Bolt, or Lemon for short, is full of energy! A superhero by nature, Lemon can achieve lightning speeds and has been said to be seen running so fast you can hardly see him coming. It's quite effective for his strategy in catching bad guys. Lemon's also got quite the sense of smell and is learning how to hunt down mushrooms. When he's not out doing superhero things, you can find him cracking jokes with the locals.
Based on the pictures, can you tell who is Lemon and who is Shiloh?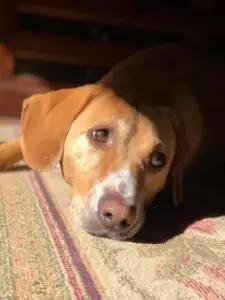 Matt's Dog Sandy:
Even when she was small, Sandy knew she wanted to do big things. Although she grew up in a landlocked state, Sandy dreamed of becoming a surfer. She learned how to stand on a board and from there made history. Sandy is said to compete in many surf competitions along the Pacific Coast amongst the best of them, including the famed Air Bud.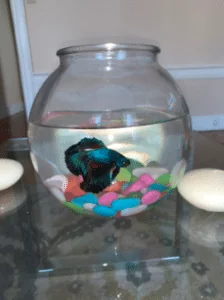 Raquel's Beta James Franco:
James Franco is a superstar swimmer. When he's not busy signing autographs, he enjoys spending his time in the water. He is an award-winning Olympic swimmer and holds gold medals in the 100 meter butterfly with earth-shattering records that only a fish could achieve!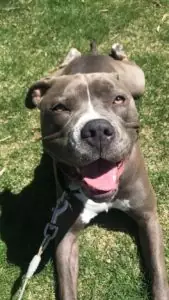 Marisa's Dog Chance the Yapper:
You already know who it is. Chance the Yapper has appeared on the global stage as a world-renowned rapper, singer, and activist. Yapper's hit songs include Cocoa Pupper Kisses and I Don't Need Security (Woof Woof Edition). Yapper has also been known to ward off intruders and protect his family from unwanted guests (Looking at you, UPS guy).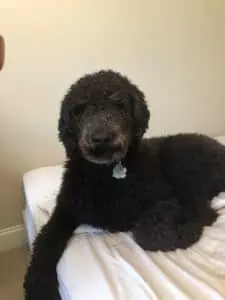 Zane's Dog Caly (Calypso):
Calypso is otherworldly and sometimes feels that her humans just couldn't understand. A divine spirit, Caly spends her time surrounded by nature as she feels a sense of interconnectedness with the world around her. Caly enjoys meditative states, practicing mindfulness, and enjoying her time the best way she knows how: in the present.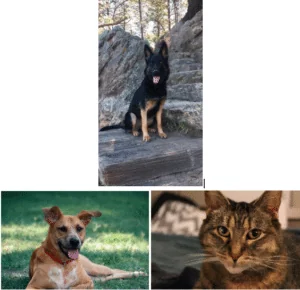 Madison's Dogs Heidi and Raven, and Cat China:
Heidi and Raven live the high life. An award-winning composer, Heidi spends her days at the studio pouring over her work and putting it into practice with her team of highly skilled musicians. She collaborates with sister Raven, an experienced costume designer. They frequently work together as they accent each other's skills in their work. As a result of their hard work, China leads a posh, effortless life. She spends her days lounging in various places around the home, every so often taking trips to buy the latest fashion apparel and merchandise.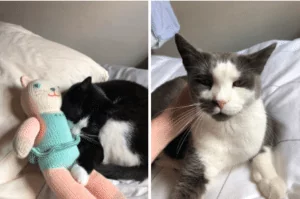 Rich's Cats Sybil and Hoagy:
Everyone wants in on Sybil and Hoagy's life. A relaxed duo, these friends partake in the everyday exquisiteness of life. While most believe that they are just in it for the Zzz's, these two have tuned in to what life is really about. Life is about comfortability with yourself and your surroundings. While they're not too busy snuggling with one of their favorite stuffed friends, you can find them chilling on a window sill enjoying the simplicities of life.

Michelle's Dog Cash and Cat Squid:
Squid and Cash are unlikely friends. The stereotype that cats and dogs do not get along runs deep, and their dynamic relationship has faced many challenges. Squid was born an artist. Cash, a highly photogenic dog, has found himself a model for many of Squid's works. They work well together and their friendship is a work of art.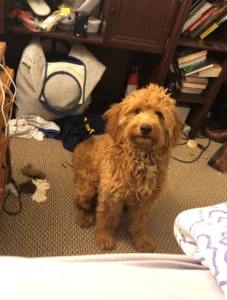 Evan's Dog Landon:
Landon has been hard at work studying for his law degree. A stellar student, he's been making great strides in his studies. Landon dreams of a day of practicing justice-oriented cannabis law in order to make sure that laws put in place about cannabis are equitable for everyone. When he's not sitting on his throne as the acting Prince of NisonCo, you can find him on the weekends chilling outside, playing with friends, and organizing with other activists. Go Landon!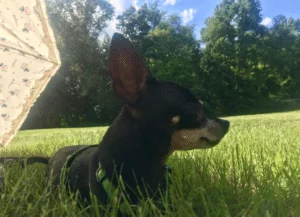 Valentina's Dog Nemo:
Nemo's arch nemesis is the smoothie machine. It always seems to go off at the most inconvenient times. Whenever he's trying to catch some Zzz's, his ears perk up because he knows what's about to occur. Of course, it's never a fair match-up. Sometimes, Nemo must surrender to the smoothie maker, but other times he wins and it silences itself. However, he knows that another battle will always be on the horizon.
Lucas' Cat Princess Waffles:
Princess Waffles is the fiercest cat you will ever meet. A women's rights activist, Waffles is always trying to raise awareness about the inequalities women face around the globe. She's spoken at events, participated at various marches, and posts to her Instagram to make sure her fellow felines know where she stands. Being an activist is hard work. You can tell when Waffles needs to relax because you'll catch her stealing Oreos from the cupboard.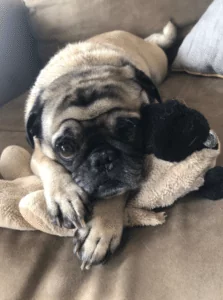 Megan's Dog Ollie:
Ollie is a gentle fellow with a big heart. Even bigger than his heart is his stomach. Ollie has an eye for food. In fact, he is a master chef. A world-renowned cook, Ollie pairs various cuisines vibrantly together. He makes sure that no one leaves his table hungry, and his dishes are good 'til the last lick. You can nearly always find Ollie in the kitchen, but occasionally he'll be napping with his best friend.
While we may see them as animal companions, this fierce bunch of creatures have vibrant lives of their own. Do you have any pets with superpowers or secret lives? We'd love to hear about them on our NisonCo social channels!