This article by NisonCo PR Account Coordinator Wilfred Maina is reprinted here with permission from Fat Nugs Magazine. Find the full issue from Fat Nugs Mag here, and learn more about Wilfred's Kenyan cannabis activism work here.
Letters from Africa: Fear, Hope, Despair
My mom died on August 27, 2021. She didn't know that I worked in the cannabis industry. All she knew was that I write and do PR. It was a conversation I didn't want to have because I was afraid of her reaction. It's a conversation we will never have. She wanted me to be a pilot; I chose to get high differently.
Working in the Kenyan cannabis industry is a surreal experience; heck, calling it an industry is being generous. We are a disjointed collective, blindly trying to find our way in an industry still trying to find its way. We have no mentors, opportunities are few and far between, and we don't have the same support system available to most people.
We talk in hushed whispers, afraid that our discussions on the science of THC and CBD will be misconstrued for a drug deal. We live with the constant fear of our families shunning us, our friends turning their backs on us, and our banks deciding we are too great a risk. We are privileged to be living a dream that could come crashing down on us at any moment. These fears are compounded if you choose to work in cannabis advocacy.
Fear
Advocacy and activism in Africa carry an inherent risk. Our governments and constitutions are in love with the ideas of human rights, especially freedom of speech, but activists have been killed for being too free with their speech.
You're not supposed to challenge the status quo, you're not allowed to criticize the prevailing orthodoxy, and you're especially not allowed to make the government look bad.
Caroline Mwatha was a human rights activist who founded a center dedicated to investigating and documenting extrajudicial police killings. Her work exposed how the police would target those living in the impoverished Dandora slums with impunity and face no consequences for their actions.
She went missing on February 6, 2019. Her body was found in Nairobi's City mortuary six days later, where it had been registered under a different name. Despite not performing an autopsy, the police determined that she had died of a botched abortion.
Her death, and the lackluster police investigation, sent a clear message to Kenyan activists, "You are not safe." Caroline wasn't the first activist to die under unfortunate circumstances; tragically, she wasn't the last.
Our governments have created an atmosphere where anyone with a dissenting opinion, even if it's as innocuous as supporting the decriminalization of a plant with proven benefits, has to fear for their life. Predictably, a lot of advocates have left the industry.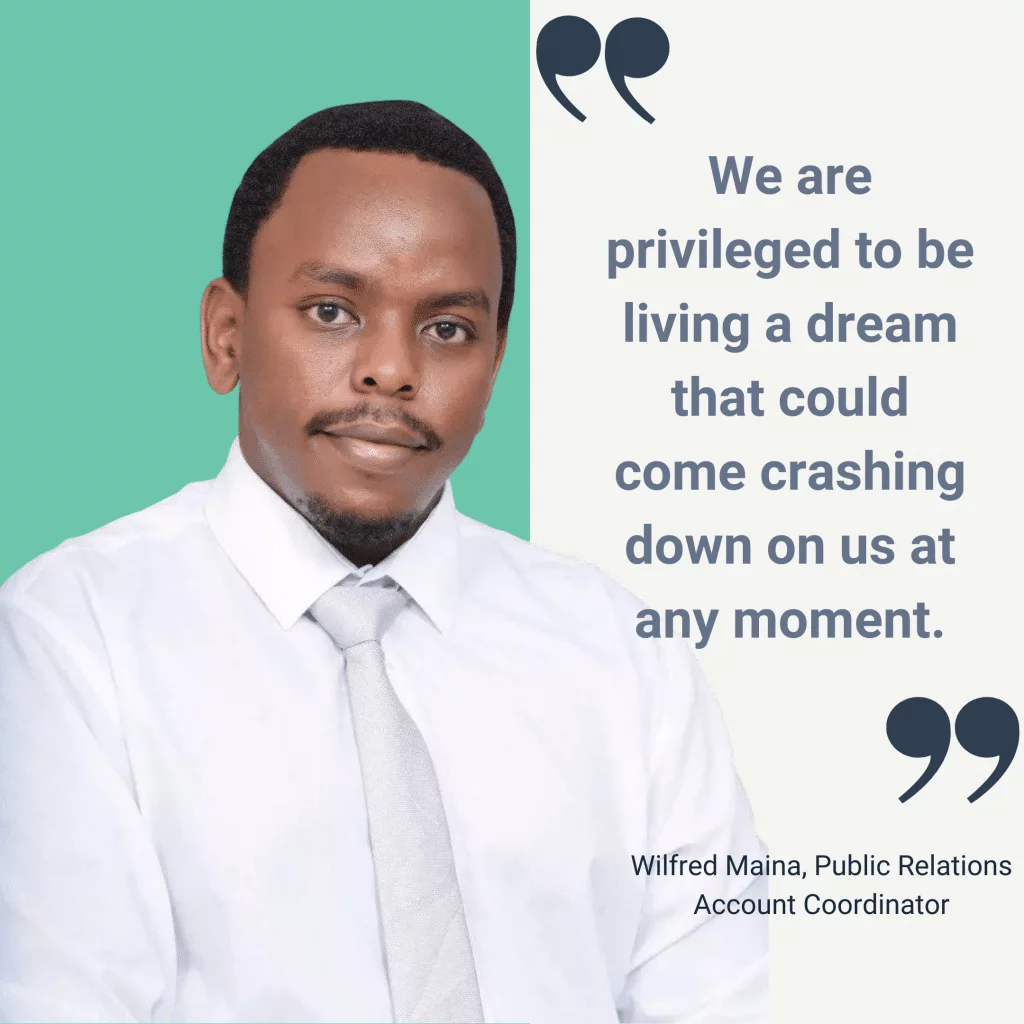 Despair
Those of us still in the industry have to grapple with an existential question, "Is all this worth it?" Are our efforts bearing any fruits, or are we just screaming into the void?
In 2019, Kenya's then Interior Cabinet Secretary, Dr. Fred Matiang'i, said those seeking licenses for cannabis production plants would never have their way. He called those involved in the industry lunatics and said no government would allow it. His words were a gut punch to our entire industry.
Here's one of the most powerful men in the country, a man with the president's ear, basically saying legalization is a pipe dream. In 2022, he, and Aden Duale — another powerful politician — went a step further by introducing an amendment to the Narcotic Drugs and Psychotropic Substances Control Act. The amendment would significantly increase the penalty for possession of psychotropic substances. Anyone in possession of between 1-100 grams would either be fined not less than 30 million Kenyan shillings (roughly $30,000) or be imprisoned for 30 years or both.
Anyone in possession of more than 100 grams would be fined not less than fifty million Ksh (roughly $50,000) or three times the market value of the drugs depending on which one is greater. They can also be imprisoned for 50 years or face both the fine and imprisonment. It's 2022, and I might go to jail for 30 years for smoking a joint.
Hope
I know I've painted a grim picture, but there is hope.
In November, The Caucus on Harm Reduction and Drug Policy invited me to speak about cannabis and how we can work towards legislation. It felt amazing just to let my guard down and talk about a topic I love. I didn't have to worry about people looking at me funny because I love weed. I didn't have to feel afraid.
We still have a long way to go. We need to dismantle the myths about cannabis that our governments use to justify incarceration—not just the harms of the war on drugs but its premise. There is hope. I hope my mom is proud of me.