Father's Day is right around the corner. Even if in-person celebrations are still put on hold this June, these products can help Dad practice self-care on their own time. As a top-rated remote cannabis PR agency, we at NisonCo know a thing or two about taking a load off. Without further delay, here are our top picks to placate your favorite patriarchs or Dad-like figures on Father's Day. 


Does Dad need to wind down this holiday? Offer him the taste of ripe Blueberry accompanied with a heavy body high and dripping euphoria — perfect for kicking back and relaxing. If you have a creative Pop, the award-winning Strawberry Lemonade live resin sauce cartridge tastes like a sweet glass of strawberry lemonade, and its fresh smell helps spark a burst of creativity.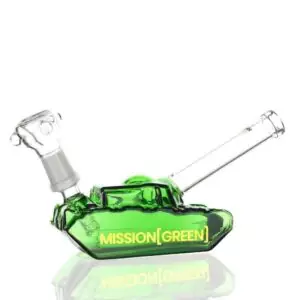 Make a difference with this limited edition bong. For every piece sold, $10 is donated to The Weldon Project's cause. For Daddios dedicated to funding social change, each purchase goes toward providing financial aid for those who are in prison for cannabis-related offenses. We also recommend the similarly priced 80's Phone Bong for any nostalgic Fathers of a certain age.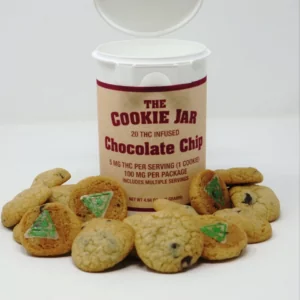 If your Old Man has a sweet tooth, check out The Cookie Jar: Chocolate Chip Cookie Edibles by Mayflower Medicinals. At 5mg per cookie, measuring Dad-sized dosages is easy. With such a measured dose, it's acceptable for Dad — or Granddad — to have more than one cookie at a time.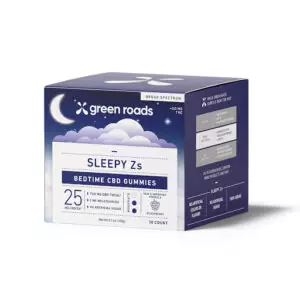 Experience the combined power of melatonin and CBD with these delicious blackberry-flavored nighttime gummies. Melatonin is part of the natural sleep cycle, and CBD helps support the body's natural stress response. These gummies — or really anything from Green Roads' Sleep Line — is a great pick for any dads who could use some help with shut-eye.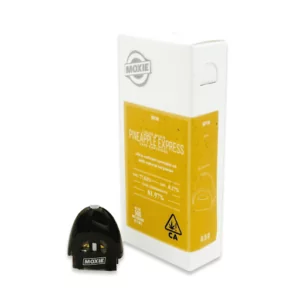 For those Papas who love it all, Moxie offers a series of dart pods with a variety of strains, including Pineapple Express, OG Kush. Of course, the one Moxie dart pod really calling our name this Father's Day is undoubtedly that Granddaddy Purple.
Vaping is known to be the best method of cannabis consumption for treating arthritis, chronic pain, insomnia, and other ailments associated with aging. For Dads interested in vapes that dab concentrates, rigs such as the EVRI and Little Dipper from Dip Devices rise above the rest. These vapes are discrete and portable, making them a breeze to bring anywhere.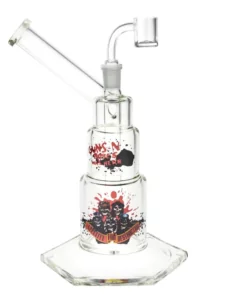 Fat Buddha is the world's best head shop, and offers a variety of different dab rigs and other accessories for new and seasoned cannabis consumers alike. Pictured above is their Guns N' Roses Dab Rig for $99.99 for the hair rocker Papas out there, or perhaps your spicy-food-lovin' Dad would get a kick out of the expertly crafted Sriracha Bottle Rig coming in at $199.99.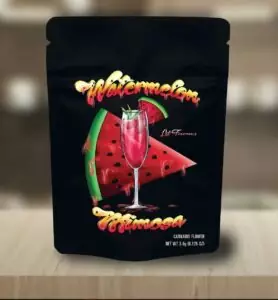 Pre-rolled joints are the perfect gift for the stoner Dad who wants their joints ready to smoke whenever, wherever without all the work/dexterity. Check out the LitFarms award-winning Watermelon Mimosa pre-rolls, a knockout cross of Mimosa and Watermelon Gelato. This is a lighthearted, delicious Indica-dominant strain, and  This is a perfect gift for inducing relaxation after a long day of work, or an exhausting family outing/gathering.
Looking for more recommendations or to review a product? Reach out to receive a personalized list of products available that speak to your target audience.
Likewise, let us know if you need help researching trends and topics, crafting communications, or securing news spots by contacting us here.